Gravel Biking In The Alpine Beauty of Lac d'Annecy
Gravel Biking In The Alpine Beauty of Lac d'Annecy
Gravel Biking & Culture
This is an exploration trip.
No detailed itinerary will be released for this adventure.
Annecy is located in the Auvergne-Rhône-Alpes region of Southeastern France. It lies on the northern tip of Lac d'Annecy (Lake Annecy), 22 miles south of Geneva, Switzerland. The network of canals that make their way through the old town by way of Thiou river give the city its moniker, Venice of the Alps. With colorful buildings and cobblestone streets, walking through the old town fills your senses with charming historical flavor. You can catch glimpses of the mountains and lake in the distance, while enjoying the town's many restaurants, cafes, and cute boutiques. Our journey takes place during the best time to visit Annecy which is from September to November. High season for tourism is over and the weather is comfortably cooler but without the snow. You can also enjoy a great festival called Les Alpages le Retour (Return Of The Alpine Pastures Festival) on Saturday October 8, 2022, in the heart of Annecy.
Trip Essentials
Date:
October 6 - 9, 2022

Price from:
1575 EUR PER PERSON (7 - 10 PPL)
2070 EUR PER PERSON (4 - 6 PPL)
Guide:
Fred Buttard (Upguides)
TRIP PROFILE
This trip was created for adventurous gravel biking enthusiasts. We can adjust of the length but you should be able to ride approximately 50 miles with 4500 vertical feet per day. The routes will be selected for the quality of the roads, gravel paths, and views such as Mont Blanc and Lac d'Annecy. Don't worry! We will have a support & gear (SAG) vehicle with us to make sure your mechanicals and well-being are looked after.
DISTANCE: 50 miles each day
ELEVATION GAIN: 4500 feet each day

6 October - Arrival | Genève Aéroport (GVA)
7 October - Biking
8 October - Biking
9 October - Biking (Depending on time of flights) | Farewell
INCLUDED
2 guides
Hotel plus breakfast for 3 nights
Bike rental for 2 days
Support & Gear (SAG) vehicle
Taxi from and to Geneva Airport
Custom cycling jersey from Matchy
NOT INCLUDED
Lunch and dinner
Drinks and alcohol
Flights, visas, baggage fees, and associated taxes
Travel insurance (strongly recommended)

NOTE
Bike and jersey sizes will be requested.
TRAVEL INSURANCE
Protection for your health and investment is strongly recommended when traveling abroad.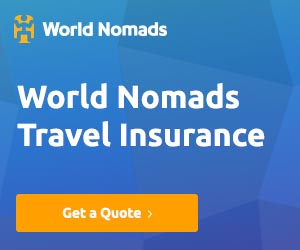 TERMS & CONDITIONS FOR THIS TRIP
20% down paymentor pay in full.
Balance due one week before the first day of the trip.
If the trip is canceled by us, you will be refunded 100% of your payment.
If you are canceling this trip for any reason, your down payment is non-refundable.
Regarding COVID-19, we will refund guests if there is a restriction to travel to France; if there is a quarantine once you arrive in France; if there is a closure of the french border; if your region/country is confined with no possibility of moving; and, in the case of force majeure.
If you are unable to travel because you have COVID-19 or if you are under quarantine before the first day of travel, your personal insurnace should cover this.