Romania Transylvanian Carpathian Mountains Trail Running
Romania Transylvanian Carpathian Mountains Trail Running
Trail Running
The Carpathian Mountains are the third longest mountain range in Europe with 50% of it in Romania which is about 750 km / 466 mi in length. They cover about 190,000 sq km / 73,359 sq mi and form the second most extensive mountain system in Europe after the Alps. The second highest range of the Carpathian Mountains is the Southern Carpathians in Romania where the highest peaks are between 2,500 m / 8,202 ft and 2,550 m / 8,366 ft which is also its widest distance at 500 km / 311 mi. Home to the largest concentration in Europe of brown bears, wolves, chamois, and lynxes, the Carpathian Mountains are also home to the second largest virgin forest with the Southern Carpathians being the largest unfragmented forest in Europe. These averages are just a few of the elements that make the Transylvanian Carpathian Mountains feel seemingly untouched and wild. It boasts a unique variety of landscapes, vegetation, wildlife, gorges, subterranean caves, volcanic lakes, and an extensive river network that includes the Danube Delta, a UNESCO Biosphere Reserve, and Europe's largest wetland. During our time here, you will experience some of the best places in Europe for trail running and mountain biking. Romania is an understated gem and prides itself with this fact. From a cultural aspect, its contrast of Latin and Balkan influences is woven into the fiber of its language, foods, music, and traditions. The towns are sprinkled with ancient Ottoman and Byzantine details juxtaposed with contemporary post-communist cities. During your visit, you will most immediately feel the kindness of the people who are generous, curious, hardworking, and most of all, hospitable.
Trip Essentials
Date:
26 July – 3 August 2020
Price:
2,570 USD PER PERSON
Guide:
Mihai Constantenec
Level of Difficulty:
3 / 5
TRIP PROFILE
We will run on technical and rolling terrain. At times, we will find ourselves alone for hours before seeing another living soul. The land is wild and filled with an abundance of protected flora and fauna. There are tiny hamlets and diverse environments nestled next to the rugged massifs, forests, and sprawling fields of the Transylvanian Carpathian Mountains. Below is the most likely itinerary but we will take into account weather and other conditions and always look for the best possible option.
There are tiny hamlets and diverse environments nestled next to the rugged massifs, forests, and sprawling fields of the Transylvanian Carpathian Mountains
During the four days of running we ran every day (on average) about 20 km, with a cumulative ascent of 1,000 m. On various landscapes, we ran past local villages that looked like time had stopped there over a hundred years ago, enjoyed local food and climbed to mountain heights. Iulian planned our trip perfectly with all logistical complexity while Mihai led us through the tour with commendable professionalism.
Name: Shabtay Luclea | Date: August 2016
ITINERARY
DAY 1 – ARRIVAL IN BUCHAREST
We will welcome you at Bucharest Airport before driving to Brasov which can take about 3 hours. You will have time to settle in and catch your breath before our Welcome Dinner at the hotel.
DAY 2 – BRASOV – POSTAVARU – BRASOV
After breakfast, we will head out from our hotel in Brasov to Postavaru Nature Reserve with a packed lunched. We will run about 14 – 20 km / 9 – 12 miles with about 800 – 1500 m / 2625 – 4921 ft of elevation gain before circling back for a well-deserved dinner at our hotel.
DAY 3 – BRASOV – PREDEAL
We will have a good breakfast this morning before running from Brasov to our mountain chalet, Poiana Secuilor in Predeal. Our lunch will be amongst the mountains and be will fully enjoyed during a short break from running 15 km / 9 miles on varying terrain. We will have an average ascent of 1000 m / 3281 ft. While we will make our way to Poiana Secuilor, our luggage will be transferred and will be awaiting our arrival at the lodge. Accommodation will be simple with rooms having 3 – 4 beds, a shared bathroom, and hot water showers before enjoying dinner.
DAY 4 – PREDEAL – BUSTENI
Today, we will run 15 km / 9 miles from Poiana Secuilor in Predeal to Busteni with an average ascent and descent of 1000 m / 3281 ft. During our time on the mountain, we will have a packed lunch. Our luggage will be transferred to the next hotel and will be awaiting our arrival. There will be time to relax before our dinner in Busteni.
DAY 5 – BUSTENI – PIATRA ARSĂ – BUCEGI HIGH PLATEAU – OMU PEAK – PADINA
After breakfast, we will transfer from Busteni to Piatra Arsă in the morning and will start our day from here. We will have 10 – 13 km / 6 – 8 miles of running on alpine single trail from the Buecgi High Plateau to Omu Peak, the highest peak of Bucegi Mountains at 2505 m / 8219 ft. We will have a chance to see the Sphinx and Babele on the plateau and will enjoy our packed lunch during our activities. There will be about 700 m / 2297 ft of ascent and 1500 / 4921 ft of descent. For the evening, will have dinner at our mountain lodge in Padina that will have double rooms and rooms with 3 – 4 beds, private bathroom and shared bathrooms with hot water showers.
DAY 6 – PADINA – SIMON (WITH A POSSIBLE LOOP IN MOIECIU DE SUS)
We will run after breakfast from Padina to Simon with a possible loop in Moieciu de Sus. Our adventure today will have a packed lunch with running 15 km / 9 miles of trails and tracks over 800 m / 2625 ft of ascent and 1500 m / 4921 ft of descent. Our luggage will be transferred to the lovely local guest house in Simon with double rooms. We will have time to rest and settle in before we enjoy our dinner in Simon.
DAY 7 – SIMON – BOTOROG/GURU RAULUI – PIATRA CRAIULUI – SIMON
In the morning, we will transfer to Botorog/Gura Râului with a round trip in Piatra Craiului and back to our lovely local guest house in Simon at the end. We have our packed lunch during the 20 km / 12 miles run with about 1500 m / 4921 ft of ascent and 1500 m / 4921 ft of descent. We will have to time to rest before enjoying our dinner in Simon.
DAY 8 – SIMON – BUCHAREST
After breakfast, we will transfer to our accommodation in Bucharest and will have lunch during the half-day tour with our guide. We will conclude our amazing time together with a farewell dinner at a lovely restaurant in the city.
DAY 9 – DEPARTURE
We won't leave you empty-handed after breakfast before we depart for Bucharest Airport. You will have a packed lunch for the transfer to make sure you don't fly with an "empty tank".
WEATHER
Average temperatures in July have a low of 16.2 C / 61.2 F and a high of 26.7 C / 80 F. There is an 18% chance of rain in July totaling 2.1 in / 5.3 cm. Average wind in July can be 5.8 knots / 10.73 kph / 6.67 mph with a sustained high wind of 9.9 knots / 18.32 kph / 11.39 mph. Average relative humidity is 58.7% in July.
INCLUDED
9 days (8 nights)
All meals for the duration of the trip
Transfers to and from Bucharest Airport
Transfers to and from all the of the activities
Activities
Guides
NOT INCLUDED
Alcohol
International flights, visas, baggage fees, and associated taxes
Travel insurance (strongly recommended)
Cable cars (about 11 to 11.50 USD for each of the 3 rides)
Tips
TRAVEL INSURANCE
Protection for your health and investment is strongly recommended when traveling abroad.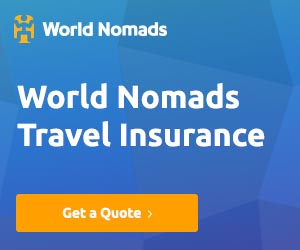 TERMS & CONDITIONS
Kit list
Know which gear to bring for your trip.
VIEW