Spain Asturias Picos de Europa
Spain Asturias Picos de Europa
Rafting, Canyoning, Caving, Trekking, Kayaking
The Picos de Europa ("Peaks of Europe") extend for about 20 km / 12.4 mi, forming part of the Cantabrian Mountains in northern Spain. The range stretches from Asturias, Cantabria and Castile and León and has many of the world's deepest caves, including Torca del Cerro (-1589 m / -5213 ft ), Sima de la Cornisa (-1507 m / -4944 ft ), Torca los Rebecos (-1255 m / -4117 ft) and Pozo del Madejuno (-1252 m / -4,108 ft). Asturias is famed for its piquant blue cheeses, such as Cabrales cheese and Picón Tresviso Bejes. We will be trekking, rafting, kayaking, canyoning, and experiencing some of Spain's most delicious local foods, cheeses, and wine.
Trip Essentials
Price from:
2,500 USD PER PERSON - 7 NIGHTS / 8 DAYS
Guide:
KIKE BÁRZANA VIEGO
Level of Difficulty:
3 / 5
TRIP PROFILE
The Picos de Europa is Spain's oldest national park and forms part of the Cordillera Cantabria that stretches between the Pyrenees to the east and Galicia to the west. According to legend, sailors returning from the Americas saw the "peaks of Europe" in relief that they were almost home.
With the protection of wolves and Cantabrian brown bears within 646 sq km / 250 sq mi, it has been recognized as one of UNESCO's World Network of Biosphere Reserves.
The north meets the Cantabrian Sea in the Bay of Biscay. Along the way, you will see plenty of small dear or rebeco (chamois) which stands as the emblem of The Picos de Europa. Circling high above your heads, you may have a chance to spot vultures during our trek. Two species exist here – the Egyptian griffon and the red-winged wallcreeper which lives on steep rock faces in inaccessible areas. Heading back down to the water, you can have salmon and trout swim past you in larger rivers. Since we will be trekking in the mountains and deep canyons, kayaking and rafting the ravines, we will have a chance to appreciate all The Picos de Europa have to offer.
Fully recommended for those who, like our group, want to spend a weekend enjoying nature. We will be back.

Jose Maria
SAMPLE ITINERARY – 7 NIGHTS / 8 DAYS
DAY 1 – ARRIVAL
Everyone will arrive at Santander Airport. Flights should be planned so that we will leave by 6:30PM for our hotel. For those who will be driving their own vehicle, the hotel can start check-in at 4:00PM. Once we are all settled in, we will have our Welcome Dinner at the hotel's restaurant where will experience authentic Asturian cuisine and a chance to meet your fellow travel mates and guides!
DAY 2 – CANYONING and TREKKING
After a simple breakfast at the hotel, we will put on our wetsuits for canyoning in the Casaño River which is a tributary of the Cares River. We will have a short drive from the hotel to the trailhead and will do a short walk to our entry point where the river water rushes past boulders that lay like sleeping giants amongst the lush greenery. Get ready for descents on natural "water slides" and into caves where the power of the Casaño River can be felt and heard. Depending on the group, we may take 2 – 3 hours completing this activity before a hearty lunch that will await our return. Take your time enjoying a well-earned meal. We'll have time to take photos before ending the evening at a local restaurant where we will try Cabrales cheese (world famous amongst cheese lovers!), Asturian cider (you may even have a chance to the learn proper pouring technique), various selections of meats, and local fare. Afterwards, we will head out for a short trek where you will have chance to enjoy a quiet sunset.
DAY 3 – HIBEU TREKKING
Our day will start after breakfast with a 3 – 4 hour trek to Hibeu Peak with about 500 m / 1640 ft of ascent over a roundtrip distance of 9 km / 6 mi to the summit at about 876 m / 2874 ft where you can see the Bay of Biscay to the North and a sweeping 360-degree vista of the summits of Picos de Europa. This is where you may see the Egyptian griffon and the red-winged wallcreeper. At the summit, we will have our lunch before heading back down the mountain with plenty of time to take photos of the spectacular scenery. We will take it easy for the rest of the day until we enjoy our dinner at the hotel.
DAY 4 – CANOEING SELLA RIVER and CANGAS DE ONIS
You simply can't visit Asturias without kayaking! Eat well at breakfast for this one. We will put on our wetsuits before heading to Arriondas for the put-in at the Sella River which flows from Picos de Europa to the Bay of Biscay and is famous for the International Descent of the Sella River, an annual canoe competition held on the first Saturday in August. It is recognized as one of the most prestigious canoeing events in the world. We will paddle for 3 – 4 hours for about 15 km / 9.3 mi and will have a packed lunch by the river. On the way to the hotel, we will make a stop at Cangas de Onis which was chosen by Don Pelayo. He was the first monarch of the Asturian kingdom to establish the base for the Reconquest of Christian rule in Spain after the victorious Battle of Covadonga in 718 to defeat the Islamic conquest from 711 – 718. We will have time after our visit to get refreshed before enjoying dinner at the hotel.
DAY 5 – CAVING, POST-WAR TREKKING, and CABRALES CHEESE
After breakfast, we will head out for caving and speleology that will take you deep below the earth's surface to marvel at otherworldly limestone stalagmites and stalactites that have taken thousands of years to form in some of the world's deepest caves. After our journey through the belly of Asturias, we will have time to change out of our caving gear before trekking to nearby caves that were inhabited by civilians after the Spanish Civil War which was fought from 1936 to 1939. We will learn about ancient forms of life and livestock. Afterwards, we will have a chance to walk around in Arenas de Cabrales (Las Arenas) at our own pace to discover a new place for lunch. Most visitors of this sleepy town are outdoor enthusiasts who seek the lush terrain and wild waters of Asturias. After lunch, we will visit a cheese cave where the world famous Cabrales cheese has been produced by the same family for generations. We will learn about the process and can purchase a wheel or wedge to bring home. For dinner at the hotel, we will be treated with Asturian traditional "comida a la parrilla" (grilled food) where you can watch the wood burning brightly and ferociously in its hearth.
DAY 6 – RAFTING and TREKKING COVADONGA LAKES
After breakfast, we will get into our wetsuits before heading out for our raftering adventure in the whitewater ravines of Picos de Europa. Our lunch will be by the river surrounded by the spectacular views that have made this area famous amongst true adventure seekers. Our day will continue with an easy climb to the Lakes of Covadonga for 5 km / 3 mi on the PR-PNPE 2 lake route. Afterwards, we will head back to the hotel for a short break and will have time to refresh before we enjoy our dinner at the hotel.
DAY 7 – TREKKING FUENTE DÉ
This is our last day to enjoy "Green Spain". After breakfast, we will set out on a 1 hour and 30-minute drive to Fuente Dé where we will take a cable car into the heart of Picos de Europa. From here, we will start our 14 km / 9 mi trek on PR-PNPE 24 that will take about 3 – 4 hours to complete. This is truly an experience where we will see the spectacular ecosystems of Picos de Europa. After our lunch, we will head back down to conclude the last activity of our journey in Asturias. We will visit Potes which is one of the most beautiful medieval villages of Spain before our farewell dinner and will enjoy local foods and wine at a special restaurant!
DAY 8 – DEPARTURE
Transfer to Santander Airport after breakfast.
WEATHER
Asturias is part of the region called "Green Spain" which also includes Galicia, Cantabria, northern part of Basque Country, and a small portion of Navarre. The climate cultivates the lush green landscape with thriving forests and fills its wild canyons with powerful white rapids. Temperatures during June and July can range from 12C / 54F to 15C / 59 F during the evening and 21C / 70F to 23C / 73F during the day. Rainfall is about 1,000 mm / 40 in per year averaging 60 mm / 2.4 in during 9 days in June and 45 mm / 1.8 in during 8 days in July. The wind that comes down from the mountains can cause a rapid increase in temperature. This is known as the föhn effect. Even in Summer, we must bear in mind that evenings can be cooler. Be prepared to dress warmly, especially for overcast and rainy days.
INCLUDED
8 days (7 nights)
All meals for the duration of the trip
Transfers to and from Santander Airport
Transfers to and from all the of the activities
Activities
Guides
Equipment for canyoning, speleology, and water activities.
NOT INCLUDED
Alcohol
International flights, visas, baggage fees, and associated taxes
Travel insurance (strongly recommended)
Tips
TRAVEL INSURANCE
Protection for your health and investment is strongly recommended when traveling abroad.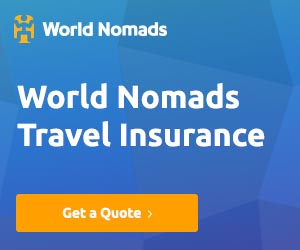 TERMS & CONDITIONS
Kit list
Know which gear to bring for your trip.
VIEW