West Fjords Iceland Hornstrandir Nature Reserve
West Fjords Iceland Hornstrandir Nature Reserve
Running & Sailboat Exploration
Iceland's West Fjords region is one of the country's most remote areas and offers endless outdoor pursuits in its mountains, sheltered fjords, and bays. With its rich history and unspoiled landscapes, Hornstrandir Nature Reserve in the West Fjords is a trail runner's paradise. With no roads in the nature reserve, the area is virtually inaccessible and the only way to venture there is by boat. Due to its remote location, it is very possible to stay there for days without meeting another soul. You will discover the essence of remote Iceland. The fjords are deep and dramatic. Marine and aviary life flourish, and a profusion of silence and unexplored landscapes offer an abundance of vitality for the curious and adventurous explorer.
Trip Essentials
Price from:
2,700 USD PER PERSON - 5 NIGHTS / 6 DAYS
Level of Difficulty:
4 / 5
TRIP PROFILE
The Hornstrandir Nature Reserve offers trail runners the perfect opportunity to fulfill their loftiest dreams, even for the most experienced or jaded of travellers. Situated on the northwest tip of Iceland, the area has been uninhabited for more than 60 years and has allowed the wilderness to flourish. With no roads, boats represent the only way to access the area. On this trip we will use our expedition sailboat Aurora as our "mother ship" and basecamp to explore the region. The ship will allow us to experience new, inspiring trails every day, while anchoring in a different magical place each night. You will find lush valleys filled with wild flowers, beautiful sandy beaches, deep fjords and towering cliffs. Great running trails wind their way between the desolated fjords and bays with spectacular views from the mountains to the sea. Hesteyri has a rich history and offers opportunities for wonderful runs to such enchanting places as Aðalvík Bay to the north. We will also sail along the northern capes from the spectacular landscape of Hornvík Bay. Two of the largest bird-cliffs in Iceland exist here as well as the world's largest colonies of Guillemots and major populations of Kittiwake, Razorbill and Fulmars. This is also the kingdom of the Arctic Fox and the only place in Iceland where they are fully protected, resulting in them having a fairly relaxed temperament around humans. We're confident the time spent exploring the Hornstrandir will leave you fascinated and inspired.
The expedition sailboat is our movable 'backcountry hut' and awaits us at the end of every day with gourmet meals, warm and comfortable bunks, and friendly conversation.
Even though we may not be far from "home," this is still true exploration and the final itinerary will only be decided upon when we leave Ísafjörður harbour. Below is the most likely itinerary but we will take into account weather and other conditions and always look for the best possible option
SAMPLE ITINERARY – 5 NIGHTS / 6 DAYS
DAY 1
We will meet up after dinner at 6:30PM with our expedition sailboat and our captain. We will depart from Ísafjörður sailing at 7:00PM. Sailing to Lónsfjörður Fjord will take 3 – 4 hours, and we will anchor in the fjord.
DAY 2
We will not sail today but will go onshore and run towards the lighthouse of Hornbjargsviti on the other side of the peninsula. We will now be in the Hornstrandir Nature Reserve, where flora and fauna rule unchallenged and unspoiled. There are no roads in this area and the only access is by boat. Hornvík is home to many Arctic Foxes. We will be on the lookout for their dens where we hope to observe the adult foxes and their cubs. From the lighthouse and the beautiful cliffs and water streams, we will find our way to the bay of Hornvík where we will find our sailboat again.

DISTANCE: 20 - 25 km
DAY 3
We will focus on the magnificent bird cliffs of Hornbjarg to survey the seabird colonies nesting here. We will run up and along the length of the cliffs where we will primarily see in the cliffs Common Guillemot, Brünnich Guillemot, Razorbill, Fulmar and Kittiwake. It is estimated that there are about one million breeding pairs of Guillemot in Hornvík and Hælavík. Twice every day, huge flocks of Kittiwake gather for a freshwater bath in the river and in a particular lake. This is a very captivating sight and we will try to make time for a short run into the valley to see this. We may also see Whooper Swans, Ringed Plover, Arctic Skua, Snow Bunting, Purple Sandpipers and Red Necked Phalaropes.

DISTANCE: 25 km
DAY 4
We will start the day by going onshore and will start to run towards an abandoned farm of Látrar further west. Látrar was a fishing village in the 19th and 20th century and its name derives from seals going onshore on the peninsula. It was a village with 120 inhabitants but little by little people moved away until it was completely abandoned in 1952. Today, we will also witness rich birdlife while running on the well-known bird cliffs of Hornbjarg.

DISTANCE: 30 km
DAY 5
The first run of the day is up a mountain by the bay where various war ruins can be seen. After getting to the top, we will be able to see two telecommunications stations built by the US military in the fifties although it was used for only a few years. It is also possible to relax in the morning if you don't feel like running the whole day and can meet with the group at lunch. Continuing our journey, we will enter Jökulfirðir and will run to the abandoned settlement of Hesteyri where we will anchor for the night. While the last residents of Hesteyri moved away in the 1950´s, many of them maintain their old residences and use them as summerhouses. We will explore the old village and take a short walk along its exquisite sandy beaches. We will be watchful for Harlequin Ducks, which are both beautiful and engaging to observe. Iceland is their only breeding ground in Europe. We also hope to see Purple Sandpipers, Ringed Plovers, Golden Plovers, Common Snipe, Oystercatcher and Long Tailed Ducks. Given this rich profusion of bird life, we expect to see the Arctic Foxes that inhabit this area.

DISTANCE: 30 km
DAY 6
At Hesteyri, the vegetation is surprisingly lush. Over two meters high, Angelica grows down to the coast, and the lowlands and slopes are decorated by spreading patches of Wood Crane's-bill, Fleabanes, Cotton Grass, Lady Smock and a profusion of other wildflowers. In the rocky and sandy areas we also have flowers such as Wild Thyme, Oysterplant, Arctic Poppy, Roseroot, Moss Campion and Thrift. Later in the summer and in the hills, we can find Crowberries (Blackberries) and Blueberries (Bilberries). During morning we have several options for wonderful runs. We can run to the ruins of the old whaling station where Norwegians processed around 12,000 barrels of whale-oil between 1894 and 1915 when the Icelandic government passed a law on the protection of whales in Icelandic waters. Subsequently, Icelandic companies processed herring in the same plant until it was finally shut down around 1940. After our morning run, we will start our sail back to the town of Ísafjörður. En route we may see Orcas, Minke, Humpback whales as well as porpoises and dolphins. After approximately 3 – 4 hours of sailing, we will conclude our journey in Ísafjörður, arriving around 4:00PM.

DISTANCE: 10 - 15 km
INCLUDED
6 days (5 nights) on the sailboat
Guided trail runs and land excursions
Sailing instruction
Services of guides and crew
Guided paddling in sea kayaks amongst the fjords for those who want
Use of stand up paddle boards (SUP)
Use of wet weather sailing clothing
All meals for the duration of the trip
NOT INCLUDED
Alcohol
Sleeping bag
Toiletries
Towel (preferably made of quick-drying material)
International flights
Travel insurance (strongly recommended)
Tips
NOTE
Assistance with getting to and from Ísafjörður can be provided, if requested.
TRAVEL INSURANCE
Protection for your health and investment is strongly recommended when traveling abroad.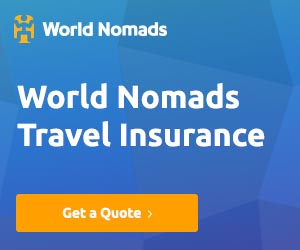 TERMS & CONDITIONS
Kit list
Know which gear to bring for your trip.
view