Trip Essentials
Price from:
4000 USD PER PERSON - 7 NIGHTS / 8 DAYS
Level of Difficulty:
4 / 5
TRIP PROFILE
This trip is for runners who like an adventure. When on firm land, we will aim for the hills and mountains. There are hardly any trails where we go, so the terrain on West Greenland is technical. Participants must be experienced runners and prepared to carry a mandatory kit during the time on land for all participants safety.
The expedition sailboat is our movable 'backcountry hut' and awaits us at the end of every day with gourmet meals, warm and comfortable bunks, and friendly conversation.
We will run from anchorage along fjords, up mountains, around lakes, and river crossings. The final itinerary gets decided after setting sail from Ilulisat and will depend on ice, weather, polar bears, and how we feel.
DISTANCE: 15 – 30 km each day
ELEVATION: 300 – 1500 m each day
CONDITIONS
West Greenlandic terrain varies a lot, we will have soft trails but also rough terrain at some parts. In general, this trip is softer on the foot than East Greenland, but we recommend this trip for experienced runners. We will spend 4 – 6 hours on land every day exploring, but that includes time with stops, lunch, photos and enjoying the scenery.
WEATHER
It will be Summer at this time in West Greenland but we can still get all kinds of weather due to the warm gulf current between Iceland and Greenland. The weather pattern is an unpredictable mixture of marine low-pressure systems mixed with the more stable high-pressure inland climate generated by the immense, cold Greenland icecap. The temperatures range from 0C to 15C (32F to 59F). In other words, you should prepare for sunshine as well as showers.
WILDLIFE IN GREENLAND
Greenland is the homeland of polar bears. We will take measures to stay away from these beautiful animals and view them from a safe distance, if spotted. It is advisable not to go for a walk alone or without letting the guide know. The waters are teeming with various species of seals and whales. On land, we may meet the Arctic fox, reindeers, and musk oxen as well as various species of birds.
INCLUDED
8 days (7 nights) on the sailboat
Guided trail runs and land excursions
Sailing instruction
Services of guides and crew
Guided paddling in sea kayaks amongst the fjords for those who want
Use of stand up paddle boards (SUP)
Use of wet weather sailing clothing
All meals for the duration of the trip
NOT INCLUDED
Alcohol
Sleeping bag
Toiletries
Quick-drying towel
International flights, visas, baggage fees, and associated taxes
Travel insurance (strongly recommended)
Tips
NOTE
Assistance with getting to and from Ilulisat can be provided, if requested.
TRAVEL INSURANCE
Protection for your health and investment is strongly recommended when traveling abroad.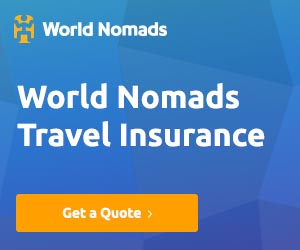 TERMS & CONDITIONS
Kit list
Know which gear to bring for your trip.
VIEW